Matthias Bogaert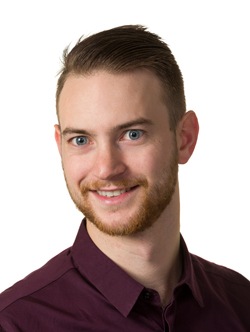 Prof. dr. Matthias Bogaert is an Assistant Professor of Data Analytics at the Marketing, Innovation, and Organization Department at Ghent University and Visiting Professor at the University of Namur. He studied Business Engineering (option: Marketing Engineering) and received his PhD in Business Economics at Ghent University in 2018 . He has taught a wide-range of data science courses ranging from basic statistics and database management to advanced predictive analytics and social media and web analytics. His research focuses on applications of descriptive, predictive and prescriptive analytics in social media and customer relationship management. His research has been published in several well-known international journals such as the European Journal of Operational Research, Omega, Decision Support Systems, Decision Sciences, among others.
Keywords: data analytics, predictive analytics, social media, customer relationship management, text mining
Key publications
Bogaert, M., Ballings, M., Bergmans, R., Poel, D.V. den, 2020. Predicting Self-declared Movie Watching Behavior Using Facebook Data and Information-Fusion Sensitivity Analysis. Decision Sciences.

Schetgen, L., Bogaert, M., Van den Poel, D., 2021. Predicting donation behavior: Acquisition modeling in the nonprofit sector using Facebook data. Decision Support Systems 141, 113446.

Bogaert, M., Ballings, M., Van den Poel, D., 2016. The added value of Facebook friends data in event attendance prediction. Decision Support Systems 82, 26–34.

Ballings, M., Van den Poel, D., Bogaert, M., 2016. Social media optimization: Identifying an optimal strategy for increasing network size on Facebook. Omega 59, 15–25.